Instead of destroying the "Suggested New Module/s" chatting about how to work-around the fact that there isn't a Unison module with polyphonic inputs, I'm posting it as a new thread here under the "Tips and Tricks" section

Screenshot of what I finally made: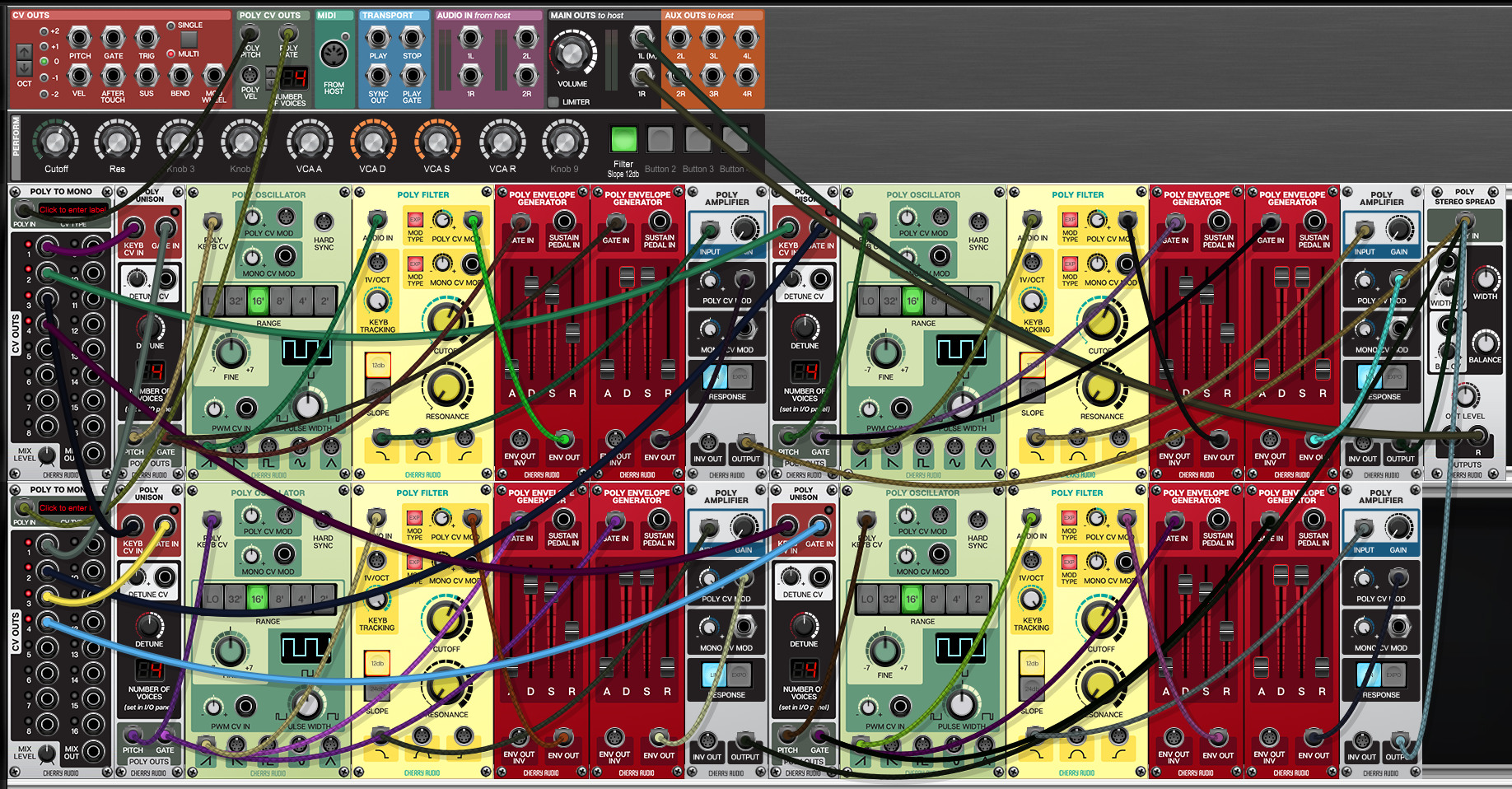 I've also attached the Voltage Preset file if anyone wants to download it and have their own go. This patch uses around 35% of my CPU. You've been warned

If you double the setup as it is now, you can push the unison to 8 voices but that will probably make your fan spin ridiculously while your CPU will smell funny

I've used the two first knobs to control the cutoff freq and resonance on all the filters. Knobs 5 through 8 are the ADSR for all VCA envelopes while knob 9 is the Detune for the oscillators.
Anyhow. It should give you some ideas how to make polyphonic unison patches. Let me know how it goes!